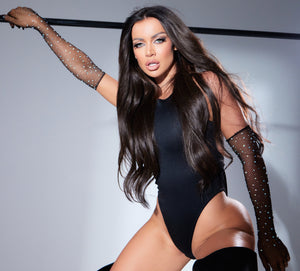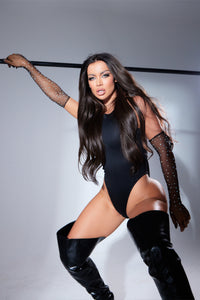 FAQ's
Please search questions and answers below. If you still have a question unanswered, contact us at hello@sarahjadehaircare.com
General Questions
Sarah Jade Haircare is proud to be both Australian owned and designed. We have sourced the absolute highest quality ingredients from both offshore and in Australia, and packaged them in our beautiful country.
Absolutely. All Sarah Jade Haircare products are never tested on animals, and are, and always will be 100% cruelty free.
A major supporter of the Hair and Beauty industry, Sarah Jade Haircare offers wholesale accounts to eligible trade partners. To set up a trade account, please contact us at hello@sarahjadehaircare.com - remember to include your ABN and business name in your query.
We love working with our industry partners and are ready to help your business grow with Sarah Jade Haircare!
Payments and Refunds
We take privacy and security very seriously at Sarah Jade Haircare. Our website uses a leading encryption service to process 100% of transactions made. No credit card data is stored, kept, or able to be viewed by anyone other than you.
We accept all major credit cards, as well as Paypal, Afterpay, and ZipPay.
Sarah Jade Haircare will gladly refund for any faulty item purchased. To receive a refund, please contact us at hello@sarahjadehair.com to request a return form. You will be required to post the item back to us and upon receipt of the item we will process your refund, less shipping. All other sales are final.
Products
Sarah Jade Haircare formulations are unique in that they are specially designed for extending the life of Hair Extensions whilst treating your own hair. This means that anyone can enjoy the richness of our formula. We didn't lie when we said our formulation is the richest in the game. We spent over 2 years in the formulation process. We created the formula, reformulated it, then reformulated it again (and again!) until it was so perfect you'd think it came from Heaven. We have upped the ante and created a rich, luxe and potent formula base - and bottled just for you. 
The long-term integrity and quality of your hair is paramount to us. We've done the hard work for you. The range is very tailored to hair extensions, and removing ingredients in our shampoos like natural oils, proteins, sulfates and parabens, ensures the security of the hair extensions. By adding extra oils, moisturising agents into our rich conditioners and masks, ensures the longevity of your hair extensions.
Every part of our design process has been purpose built. The pumps push the contents out further and minimises wastage, giving you the exact doses your thickness and length requires.
100% YES. In fact our products will drastically extend the length of time in between your keratin treatments.
Email us and tell us your concerns!
Chat to our experts for a tailored Sarah Jade Haircare plan / routine that will address your needs.
Shipping Policy
All orders are delivered Monday-Friday. We do our best to ship all orders the same business day if your order is received before 10am AEST, However sometimes an order may take longer.
Allow 1 business day for handling
Standard Shipping in Australia is 2+ business days after postage and handling.
Express Shipping in Australia is 1 business day after postage and handling. (Please note, orders for Western Australia may take up to 5 business days with Express)
We ship worldwide! However postage times may vary depending on your country. Please note that any import taxes in your country of receipt are not responsible or covered by Sarah Jade Haircare.
All orders are shipped with Australia Post. Once you place your order, you will receive a confirmation email with tracking attached! Please make sure you input the correct email at check-out!
Yes! We ship to all corners of the globe.