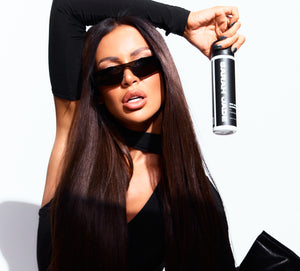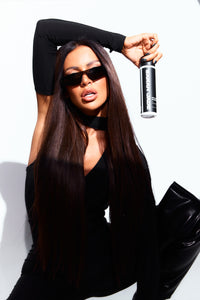 ABOUT SARAH JADE HAIRCARE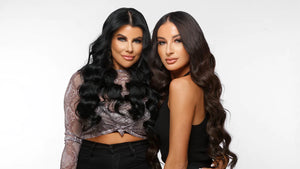 WELCOME
to Sarah Jade Haircare,
the brainchild of Jade Azmi and Sarah Emilia.
Sarah Jade Haircare was conceptualised in 2016, when Jade and Sarah set out to fill a need in the market for extension haircare. Carefully created with hi-potent formulas, our products are perfect for extensions and natural hair. 
We believe in empowering women to look and feel their most powerful selves. It's this mentality that drives you to take things to the next level. It's about levelling up to the woman you were born to be, never settling for anything less than extraordinary, and it's about turning heads, especially with your hair.
Through our quality testing and formulation process, we discovered that by tweaking a few key components, we were able to produce a formulation that drastically extends the life of hair extensions, and strongly improves the quality of natural hair.
Our Sarah Jade Haircare range is highly recommended for women with hair extensions, in order to get the best life out of your hair. Further to this, women without extensions and have natural/coloured hair will greatly benefit from the extremely rich formulations that encompass the range.
"For the woman who has five minutes to get ready in the morning. For the woman who likes to treat herself. For the woman that aims to reach new heights. For the woman ready to crush serious hair goals, and the one who fakes it with hair extensions. We got you!" - Jade & Sarah xx